Introduction
The beginning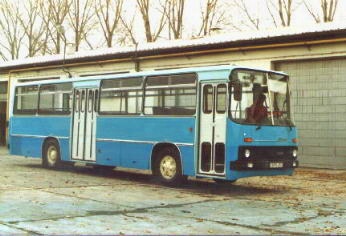 Our company has been renewing bus and coach bodies since 1991. First, we mainly repaired IKARUS 200 bus types. At that time, the Kapos Volán Co fully worked out our manufacturer capacity. Thanks to this cooperation, we gained a lot of experience in the field of buses and coaches' frame and body renewal. We paint vehicles in our own painting chamber. We made special efforts to develop our technology and improve our products' quality in order to stay competitive in the profession. Our company was the first in Hungary to introduce the bus renewal technology, which meant a complete.
New bus construction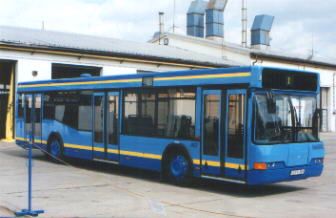 An important stage of our work was the construction of two solo buses to a Csepel frame. All sessions were carried out by our company -except the construction of the frame- on the site, with our own technicians. We provided the highest quality of services to public transport especially with regard to low-floor make. Furthermore, we equipped the buses with automatic ramps for the handicapped. The vehicles have operated in the bus park of the Kaposvári Tömegközlekedési Zrt without renewal since 2010.
New Types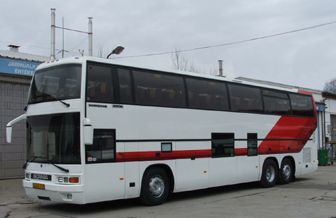 We are leading in organising the renewal of buses that belong to the new generation IKARUS 300 bus family and working out the technology. Among our customers significant transport companies appear e.g. Kapos Volán ZRt., Pannon Volán ZRt., Volánbusz ZRt., Gemenc Volán ZRt., Szabolcs Volán ZRt., Alba Volán ZRt, and Magyar Honvédség ( Hungarian Army).For them, we have already renewed buses (IK395 IK396 E94 E98) constructed by the Ikarus Egyedi Autóbuszgyár Rt. Our aim is to provide services in bus renewal at a higher quality and with shorter deadlines.
Repairing crashed buses
Apart from renewal, we regularly repair crashed buses and lorries ranging from smaller repairs to complete frame replacements. There is among our works the complete replacement of an IK 200's spandrel and tail gate. Considering new types, we repaired the Volvo B12B seen in the picture. Done with repairs, we check the frame geometry with a laser wheel aligning. The warrant for professional work is our experienced technicians.
Renewed coaches